Advertisement
"I didn't even know" —you, after reading this post.
Ariel and Hercules are technically cousins.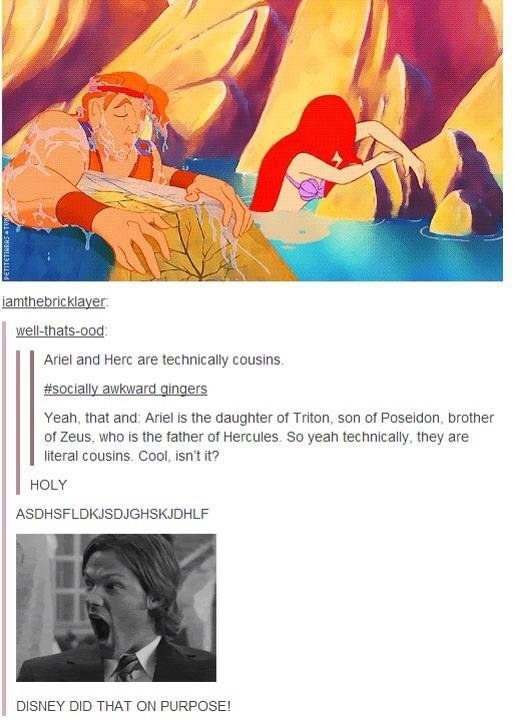 Donald Duck is an honorary member of the U.S. Navy and Marine Corps.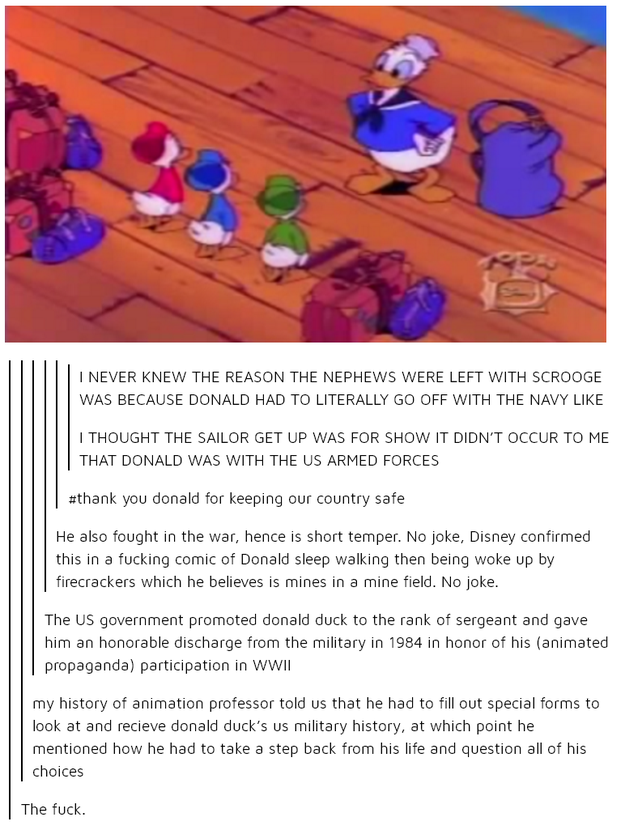 The first openly gay character was in Frozen and none of us even noticed.
Logic dictates that there was a Car Hitler.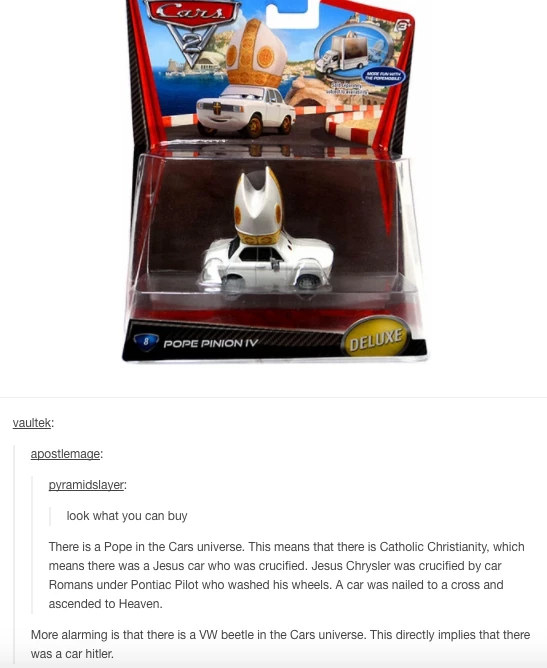 ---
SOURCE: BUZZFEED