Advertisement
"I need Chrissy Teigen, I know a bad bitch when I see one."
Morning ladies! It's Friday 6 April 20GAYTEEN, and I'm here with your daily dose of Chrissy Teigen news.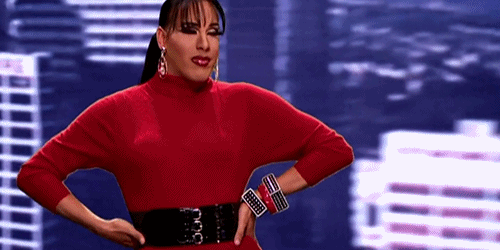 VH1
Atlantic Records
I need Chrissy Teigen / I know a bad bitch when I see one / tell Rih Rih I need a threesome
And people loved the shoutout so much, it ended up becoming a ~Twitter moment~.

Naturally our leader of the Twitters, Chrissy Teigen, spotted what was happening and swiftly dropped her food.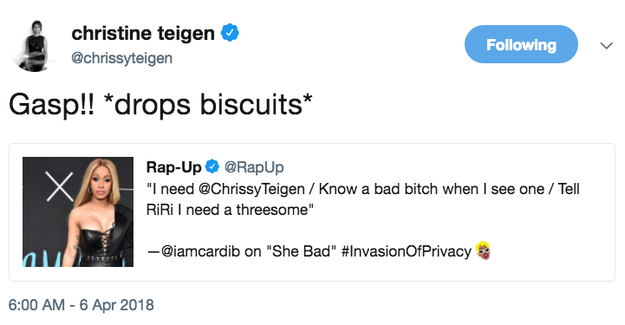 I guess it's over to you, Rihanna!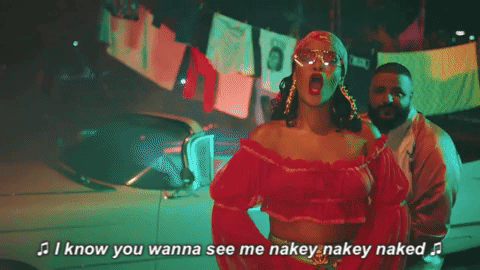 We The Best / Epic
SOURCE: BUZZFEED